Skip to content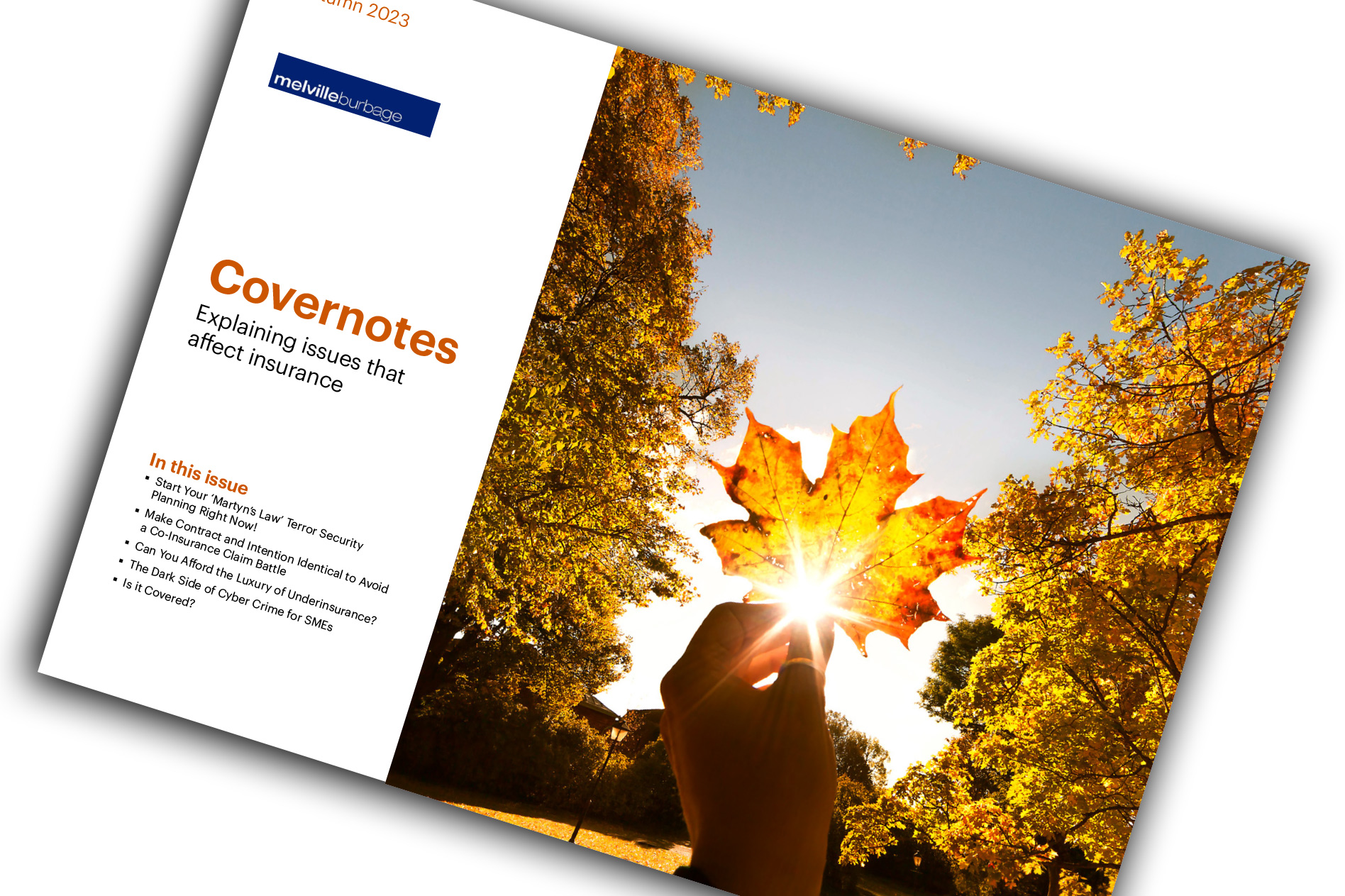 21st September 2023
Autumn 2023 Covernotes Newsletter
The Autumn edition of Covernotes is now available to download.
In this edition, we explain the issues that affect insurance, such as:
🔵 Start Your 'Martyn's Law' Terror Security Planning Right Now!
🔵 Make Contract and Intention Identical to Avoid a Co-Insurance Claim Battle
🔵 Can You Afford the Luxury of Underinsurance?
🔵 The Dark Side of Cyber Crime for SMEs
🔵 Is it Covered?
To download this season's edition, just click here.