Whatever kind of travel insurance you require, we can ensure you are fully protected against all insurable risks and can sit back, relax and enjoy your adventures.
Our travel insurance facility allows insurance to be placed quickly and effectively.
We can arrange:
Single Trip cover with no age limit
Annual policies up to 85 years of age
Annual trips available from 31, 45, 62, and 92 days per trip
Long stay covers available for trips up to 15 Months
We can also arrange cover for those with existing medical conditions, those with long-term illnesses and those wishing to take golf equipment or other expensive sporting equipment.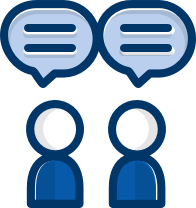 Need advice? Get in touch.
Complete our enquiry form
Get in touch

Experienced
We have been providing insurance solutions for commercial and personal clients since 1960.

Our Network
Membership of the Willis Towers Watson Networks gives us access to leading insurers globally.

Dedicated Claims
We pride ourselves on the level of personal service which extends to our dedicated claims service.