Tailored cover for companies in the manufacturing and wholesale sectors with more complex needs.
As a company operating in the manufacturing and wholesale sectors, your business may be exposed to a wider range of risks than normal due to the processes you use or the type of goods you manufacture or store.
We will advise on the level of cover you need to have in place, based on a risk assessment, and can arrange a business combined policy, ensuring you have an adequate level of protection.
Typically, this will provide comprehensive business insurance in a single policy, covering material damage and theft of your plant, tools, equipment and property; employers' liability; public and products liability; business interruption; goods in transit; and money.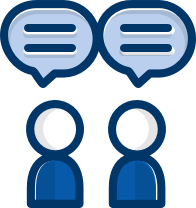 Need advice? Get in touch.
Complete our enquiry form
Get in touch

Experienced
We have been providing insurance solutions for commercial and personal clients since 1960.

Our Network
Membership of the Willis Towers Watson Networks gives us access to leading insurers globally.

Dedicated Claims
We pride ourselves on the level of personal service which extends to our dedicated claims service.