We understand the challenges and complexities involved in the construction industry and know from experience that building and allied trades require bespoke, flexible cover.
Providing cover from specialist underwriters, to meet the requirements of a specific contract or project, we can insure our construction business against all insurable risks.
As required, we can arrange cover annually or on a short-term basis, ideal if you require insurance for a one off or high-risk project. We will take time to ascertain your exact requirements, and search a panel of top insurers, to provide a policy that offers the widest cover at a competitive rate.
This can cover you for delay in completion, inherent defects, pollution, legal liability, loss of profits, judicial review and restrictive covenant. As part of your insurance package we will include commonplace cover such as professional indemnity, business interruption, employers' liability, public liability and any other insurance types we see fit.
For more intricate matters, we can also take advice from construction consultants on contract wordings to ensure you are adequately insured.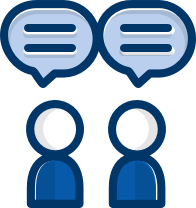 Need advice? Get in touch.
Complete our enquiry form
Get in touch

Experienced
We have been providing insurance solutions for commercial and personal clients since 1960.

Our Network
Membership of the Willis Towers Watson Networks gives us access to leading insurers globally.

Dedicated Claims
We pride ourselves on the level of personal service which extends to our dedicated claims service.