Social Welfare organisations and charities are a specialist area with specific needs, calling for an insurance broker with an in-depth knowledge of the sector and the specific risks faced.
We have many years' experience advising such organisations and arranging bespoke policies with leading and specialist underwriters to meet specific demands.
Clients include private, public, not-for-profit, including charitable and voluntary, and social enterprise organisations, providing care, support and opportunities for the young, elderly, vulnerable and disadvantaged members of our society.
In particular, we can arrange a bespoke policy providing cover against abuse, breach of professional duty and medical malpractice, and can advise on public relations crisis management, discounted CRB checks and access to an online resource library.
We will meet with you to discuss your specific requirements and analyse the level of risk faced, then provide professional guidance on the level of general, professional and management liability you need to have in place.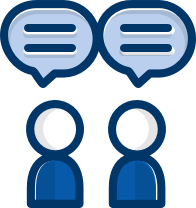 Need advice? Get in touch.
Complete our enquiry form
Get in touch

Experienced
We have been providing insurance solutions for commercial and personal clients since 1960.

Our Network
Membership of the Willis Towers Watson Networks gives us access to leading insurers globally.

Dedicated Claims
We pride ourselves on the level of personal service which extends to our dedicated claims service.