Whether you own a single property or a portfolio of properties, we have access to many leading insurers and niche providers and can provide tailored cover to meet your needs.
Property insurance can be a complex matter, depending on the nature of the property and the risks involved. Understanding these risks and all associated exposure, we can provide cover for the property, your income, and legal liabilities of both residential or commercial property owners.
We can arrange comprehensive property owner's insurance, providing 'all-risks' cover for your buildings, along with property owners' public liability, protecting your legal liability against injury, loss or damage incurred by members of the public.
If required, we can also arrange cover for landlord's contents in the property, loss of rent should your property be damaged by an insured event, such as fire or flood; and employer's liability, which is legally compulsory if you have any employees, such as a cleaner or caretaker.
In order that we provide the optimum solution for your needs, we will carry out a full assessment and search a panel of top insurers to provide cover that meets your specific requirements. Please contact us for specialist advice and a bespoke solution at a very competitive price.
Should you have specialist requirements such as being a period, listed, overseas or unoccupied property, we can meet your insurance requirements.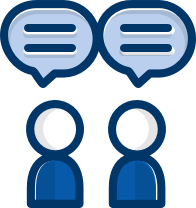 Need advice? Get in touch.
Complete our enquiry form
Get in touch

Experienced
We have been providing insurance solutions for commercial and personal clients since 1960.

Our Network
Membership of the Willis Towers Watson Networks gives us access to leading insurers globally.

Dedicated Claims
We pride ourselves on the level of personal service which extends to our dedicated claims service.