From just a few vehicles to many hundreds, we can arrange insurance for all kinds of vehicle fleets meeting your business requirements.
Whatever the nature of your fleet, whether it comprises just a few vehicles or many hundreds, and whether it includes vans, trucks or plant, we can arrange comprehensive cover to suit your specific requirements.
Drawing on our relationships with leading insurers and specialist underwriters, we can secure the optimum insurance solution for your needs at a competitive premium, ensuring your vehicles are protected against all insurable risks.
As required, we can provide cover for any driver across the UK, EU and other countries, including courtesy cars, windscreen cover and breakdown cover. We can also advise on a network of approved repairers, ensuring your vehicles are totally protected.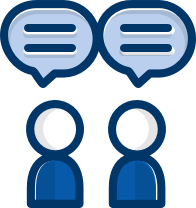 Need advice? Get in touch.
Complete our enquiry form
Get in touch

Experienced
We have been providing insurance solutions for commercial and personal clients since 1960.

Our Network
Membership of the Willis Towers Watson Networks gives us access to leading insurers globally.

Dedicated Claims
We pride ourselves on the level of personal service which extends to our dedicated claims service.