Whatever your personal insurance requirements, we specialise in providing a bespoke solution for your needs.
Whether you are looking to insure valuable assets, such as jewellery, art or antiques; a high value main residence or second home; let property or a holiday home; or require annual or one-off travel insurance, we can arrange comprehensive cover insuring you against all risks.
Arranging insurance for private clients, especially high net worth individuals, can be a complex task, calling for specialist knowledge to determine the correct level of cover. That is why our priority is to provide you with total peace of mind, so you can carry on everyday life safe in the knowledge that you and your assets are totally protected.
We will allocate a dedicated insurance adviser, who will make a full audit of your requirements and search a panel of top insurers to find the optimum solution for your individual needs. With access to specialist underwriters, we can also arrange enhanced wording if required.
Our team of dedicated insurance professionals is committed to providing the highest standards of personal service and will take care of everything, from arranging cover through to claims handling, in the event you need to make a claim.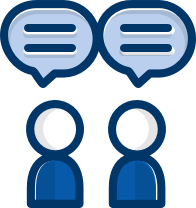 Need advice? Get in touch.
Complete our enquiry form
Get in touch

Experienced
We have been providing insurance solutions for commercial and personal clients since 1960.

Our Network
Membership of the Willis Towers Watson Networks gives us access to leading insurers globally.

Dedicated Claims
We pride ourselves on the level of personal service which extends to our dedicated claims service.