Our Personal Lines Team has many years' experience arranging home insurance and will provide a professional and efficient service in arranging the right policy for your requirements.
Whether you require buildings, contents or both, our professional advisers will search through all the major insurers to find the optimum level of cover for your needs, at the most competitive rate, ensuring your home is protected against all insurable risks.
Buildings insurance covers the physical structures of your house including the roof, windows, garages, patios and outhouses. Contents insurance protects possessions within your home that can physically be removed.
We can also advise on such extras as Accidental Damage, Personal Possessions, Legal Expenses and Home Emergency Cover.
If required, we can also arrange specialist insurance for more unusual homes, such as period, listed, unoccupied or overseas properties.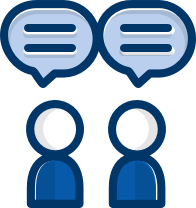 Need advice? Get in touch.
Complete our enquiry form
Get in touch

Experienced
We have been providing insurance solutions for commercial and personal clients since 1960.

Our Network
Membership of the Willis Towers Watson Networks gives us access to leading insurers globally.

Dedicated Claims
We pride ourselves on the level of personal service which extends to our dedicated claims service.