We offer a fast, reliable service, providing optimum cover quickly and efficiently, at a competitive premium.
We have been arranging motor insurance for our private clients for many years and can offer a speedy, efficient service, ensuring you are covered as promptly as possible.
Driving without motor insurance is illegal and you can be fined if found to do so. There are three main car insurance policy types:
Comprehensive – the highest level of cover and protects against damage to your own vehicle, even if you are to blame for the accident, as well as theft and damage from a fire
Third Party, Fire and Theft – covering the costs of repairing any damage to your own vehicle, or if your car is stolen or damaged in a fire
Third Party – The minimum legal requirement for car insurance, covering damage caused to other people's property, or provides compensation for injuries that other people in an incident deemed as your fault.
With access to many of the UK's major insurers, we can arrange the level of cover that best meets your needs at the best available price, and can advise on such extras as windscreen cover, legal expenses, European cover, breakdown cover and courtesy cars.
We may also be able to offer discounts to lower your premium, based on such factors as restricted mileage, age of driver and no claims discounts.
In the event you need to make a claim, we can guide you through the entire claims process, helping you to achieve prompt, satisfactory settlement.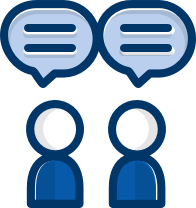 Need advice? Get in touch.
Complete our enquiry form
Get in touch

Experienced
We have been providing insurance solutions for commercial and personal clients since 1960.

Our Network
Membership of the Willis Towers Watson Networks gives us access to leading insurers globally.

Dedicated Claims
We pride ourselves on the level of personal service which extends to our dedicated claims service.