This is a specialist area, calling for comprehensive insurance to cover the movement of goods or cargo that is being transported via road, rail, sea or air.
We are experienced in arranging insurance for logistics and distribution companies involved in general haulage and marine cargo.
With links to leading insurers and specialist providers, we can arrange tailored cover to meet the trading conditions of your contract and any liabilities imposed, ensuring your marine resources, assets and people are protected.
This cover offers protection for all types of transit, whether by sea, air, road or rail, including import and export, ensuring the goods in your care are fully insured, whether in haulage or storage, for the entirety of its journey.
Insurance includes damage to goods, loss of goods, theft, pilferage, conversion, shortage or non-delivery, as required by the universally approved Institute Cargo Clauses. If you wish, cover can be arranged on an 'all-risks' basis.
As required, we can also advise on movement of hazardous goods, fuel distribution and storage, chemical and solvent distribution, waste transfer and carriage, and emergency spillage.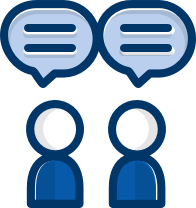 Need advice? Get in touch.
Complete our enquiry form
Get in touch

Experienced
We have been providing insurance solutions for commercial and personal clients since 1960.

Our Network
Membership of the Willis Towers Watson Networks gives us access to leading insurers globally.

Dedicated Claims
We pride ourselves on the level of personal service which extends to our dedicated claims service.