Our Commercial Insurance consultancy offers the highest levels of professional expertise, ensuring we listen to your concerns and provide you with total peace of mind. We will spend time getting to know your business and its typical day-to-day operation, ensuring accuracy on the cover we provide.
Many years' experience across most industries and sectors gives us the capability to understand and advise on how best to mitigate the risks facing your business to ensure you are totally protected.
With access to a wide panel of insurers, specialist policies and niche markets, we are fully conversant with the insurance requirements of today's industries and business owners.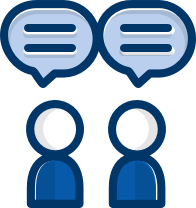 Need advice? Get in touch.
Complete our enquiry form
Get in touch

Experienced
We have been providing insurance solutions for commercial and personal clients since 1960.

Our Network
Membership of the Willis Towers Watson Networks gives us access to leading insurers globally.

Dedicated Claims
We pride ourselves on the level of personal service which extends to our dedicated claims service.