As construction industry insurance specialists, we can arrange contractors' liability insurance to meticulously meet the needs of your construction business.
Depending on the nature of your work, or the contract on which you are currently working, we can advise on the level of liability insurance you need to have in place.
Public liability insurance is not legally required, but is an important consideration for any contractor, as it covers your legal liability to pay compensation to a member of the public for injury, death or damage to property arising in the course of your business.
Product liability insurance provides cover should a claim be made against you for injury, death or damage occurring as a result of defective goods that are made, repaired, sold or supplied by you in the course of your business.
Employers' liability is a legal requirement if you employ one or members of staff that is not a close family member.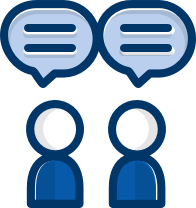 Need advice? Get in touch.
Complete our enquiry form
Get in touch

Experienced
We have been providing insurance solutions for commercial and personal clients since 1960.

Our Network
Membership of the Willis Towers Watson Networks gives us access to leading insurers globally.

Dedicated Claims
We pride ourselves on the level of personal service which extends to our dedicated claims service.