Skip to content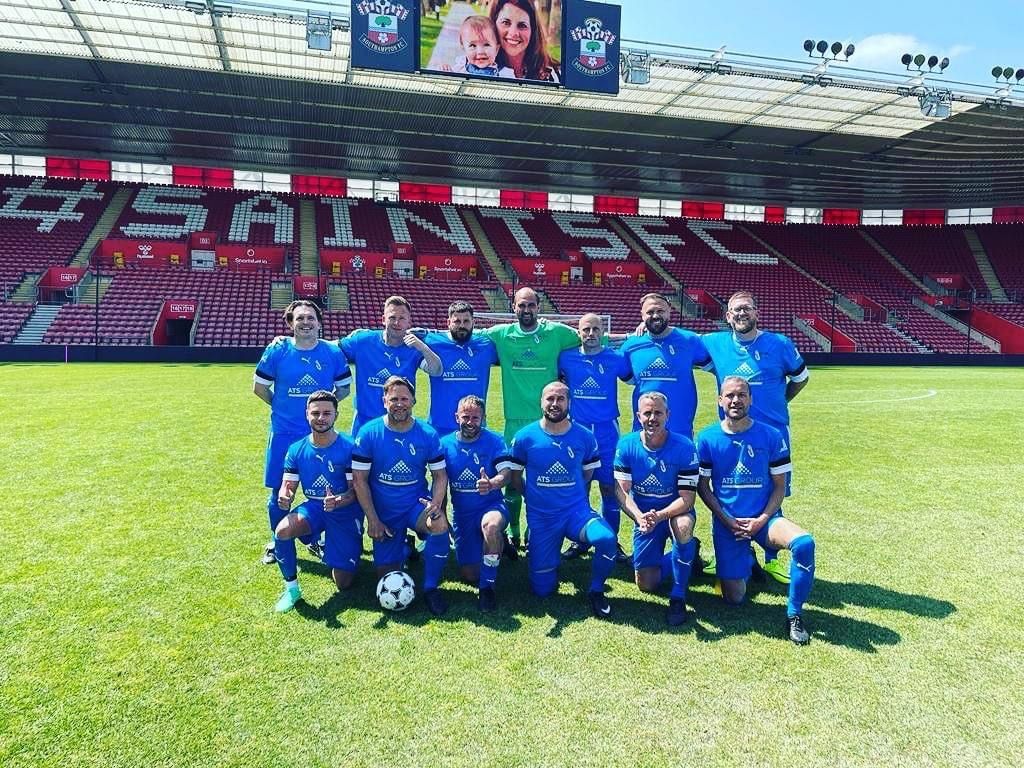 Darren turns out for Charity Football Match in aid of a local cause.
Darren Young, Director at Melville Burbage, recently turned out for a Charity Football Match on Friday 2nd June – a very hot day – at Southampton FC's Saint Mary's Stadium, achieving an amazing 7-0 win!
The match was played as part of The Big Match event, a fundraiser organised in aid of a worthy cause, raising money for a local lady.
Emma is a single mum who lives locally and has been diagnosed with a terminal brain tumour. She has a 20 month daughter, Alice, who within the next two years may have to face the world without her mother.
Emma is desperately trying to fund treatment that will help prolong her life, enabling her to spend more time with her daughter. Unfortunately, the treatment she requires is not available for free, hence having to raise funds.
The Big Match event at St Mary's Stadium was organised in support of Emma , with people encouraged to donate what they could. To date, around £20k has been raised through online and offline donations, doubling the initial target of £10k towards Emma's treatment.
Melville Burbage is always happy to give something back and take part in charity fundraisers, where possible, helping to raise money for worthy causes. We all wish Emma well in her forthcoming treatment, and hope it gives her the valuable time she seeks with her daughter.
Thanks to everyone who has supported the cause, and especially Darren for turning out to play the match on such a truly scorching day. If you'd like to donate to this worthy cause and help fund Emma's treatment, please visit the GoFund page at https://gofund.me/2fe803ef