Skip to content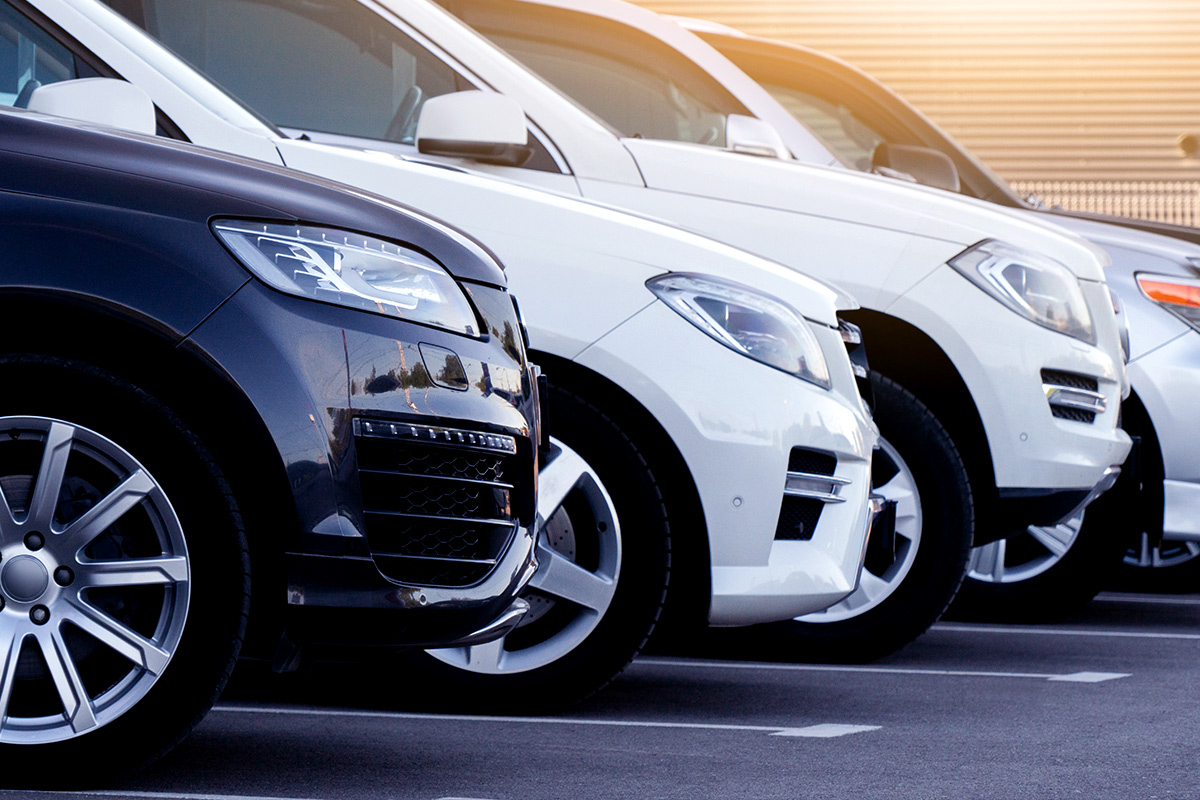 14th November 2023
Premiums surge for SUVs and high value vehicles
A surge in high-value vehicle theft, particularly in the London area, has increased premiums, as insurers struggle to deal with the problem. According to the Office for National Statistics (ONS), vehicle theft increased more than 25% year over year in 2022, attributed to the cost of living crisis and the escalating value of used vehicles.
The lack of available used cars has driven up demand, making them a target for car thieves and driving up the resale value of stolen cars. Faced with escalating costs, insurers have increased the premiums of luxury and high value vehicles – more so than the rest of the market.
It's worth pointing out, the price rises are not simply due to the increase in car theft. There are a number of factors, including inflationary increases, higher cost of replacement parts, rising cost of vehicle repair and supply chain issues, with problems sourcing semiconductor chips and sensors. As a result, claims inflation is affecting all cars, but is amplified with the higher value models.
As a result, some vehicles valued over £40,000 have seen increases of up to 50% in their insurance premiums since the beginning of 2023. This has led to warnings being issued to clients about the rise in theft of luxury cars and highlighting the importance of limiting exposure to claims, particularly in the case of high-value vehicles.
Models most at risk
In the SUV and luxury car market, the brand most at risk, according to DVLA data, is the Land Rover, which is the most frequently stolen car by a large margin. In fact, six Land Rovers are within the UK's Top Ten most stolen cars, with the Range Rover Velar R-Dynamic the most targeted model. This may be due in part to the Land Rover's security vulnerabilities, especially issues with keyless technology.
Land Rover itself has admitted the number of Range Rovers and Range Rover Sports stolen is becoming a problem, especially in cities, with some Range Rover owners in London either denied insurance or offered sky-high, unaffordable premiums.
Unfortunately, the situation is not about to improve, as the low car supply is driving up the demand for second-hand cars and parts, making theft extremely lucrative.
Keyless technology vulnerability
The number of vehicles stolen using keyless technology theft and relay attack is continuing to increase, with the number of vehicles stolen without using the owner's key increasing by 93% from 2021 to 2022.
A current trend is to use cheap tracking devices, such as an AirTag or similar product, which are as small as a £2 coin and cost less than £30 to buy. Car thieves place them in such locations as the car's wheel arches, roof lining, fuel tank flap or storage compartment, enabling them to monitor the car's movements. The car is tracked back to the owner's house and the criminals return at night, either to break in and steal the keys or use an electronic scanner to gain entry to the car and drive it away.
Protecting your vehicle
As the driver of an SUV or luxury vehicle, there are measures you can take to minimise your risk. If your car has electronic keys, they should always be kept in a Faraday pouch in the home, ensuring their signal cannot be intercepted. You can also buy tracking device detectors such as Apple's Tracker Detect or Samsung's SmartThings, which operate via an app, enabling you to scan for unknown devices and disable them. You could also install your own tracker, enabling your car to be tracked in the event it is stolen.
Other security measures include having a steering wheel lock, which is an effective, highly visible deterrent; having your own alarm system and immobiliser fitted to your vehicle rather than rely on the manufacturer's products; and ensuring your parking space is well illuminated and protected by CCTV.
Melville Burbage on hand to help
If you own an SUV, luxury car or high value vehicle, it's essential to follow these security measures to help reduce the risk of your car being stolen. It's also essential to have the appropriate level of insurance in place, providing protection should the worst occur. As your broker, Melville Burbage will search through a panel of leading insurers to find the optimum solution for your needs and arrange a policy that provides you with the best value. By being proactive and helping to reduce risk, you will help to keep premiums more competitive and we will always negotiate hard on your behalf to find the best deals.
To discuss your motor insurance, especially if you are in the high value vehicle market, please get in touch – 01635 43880 or email: info@melvilleburbage.co.uk
Sources:
consumerintelligence.com: Revved up prices: Premium inflation surge for high-value vehicle market in H1 2023
thisismoney.co.uk: Car thefts are up 29%