Just like any other technology, it can breakdown, which can be time-consuming and costly, and impact your business, which is why computer breakdown insurance is so important.
Computer equipment and software are frequently vulnerable to breakdown, and this can seriously threaten the livelihood of your business.
We are able to arrange insurance that not only provides cover for the computer equipment itself, but also for the reinstatement of data and increased costs of working.
Our comprehensive insurance policy and loss prevention programme is designed to give you the peace of mind that all your equipment, from servers to laptops, are protected. Among the many benefits of cover include full theft cover and no requirement for alarm, security or virus protection warranties.
Naturally, we will work with you to identify and minimise any potential causes of computer breakdown and will assist in producing a business continuity plan.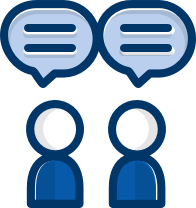 Need advice? Get in touch.
Complete our enquiry form
Get in touch

Experienced
We have been providing insurance solutions for commercial and personal clients since 1960.

Our Network
Membership of the Willis Towers Watson Networks gives us access to leading insurers globally.

Dedicated Claims
We pride ourselves on the level of personal service which extends to our dedicated claims service.