We can advise on the level of directors & officers' liability that is appropriate to you as a technology or life science business owner.
Should you be accused, as a director, of breaching your duties, actions may be brought against you personally. Such claims may be brought against you by a range of third parties, including shareholders, employees, customers, suppliers, creditors and even competitors.
Directors' and officers' liability insurance offers you protection against claims brought against you for actual or alleged breach of duty, neglect, errors or omissions and mis-statements, in your capacity as a director or officer.
To ensure you are fully protected, we will ensure the cover we provide meets the needs of you personally and is tailored to your requirements.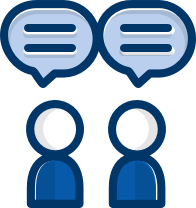 Need advice? Get in touch.
Complete our enquiry form
Get in touch

Experienced
We have been providing insurance solutions for commercial and personal clients since 1960.

Our Network
Membership of the Willis Towers Watson Networks gives us access to leading insurers globally.

Dedicated Claims
We pride ourselves on the level of personal service which extends to our dedicated claims service.