Intellectual property refers to an expressed form of an idea or intangible subject matter that is the product of the mind or intellect, and can include inventions, designs, written material, software, scientific discoveries, music or data.
We have expertise in arranging IP insurance and can arrange bespoke cover, protecting the legal entitlement of your company's intellectual property.
If your ideas are your business' most important assets and are vulnerable to trespass or theft, it makes sense to ensure they are adequately insured, just as you would a tangible object or property.
IP insurance protects your intellectual property against theft, trespass, copying or exploitation by others, providing cover for legal proceedings in respect of infringement or unauthorised use by a third party.
It also provides protection against any copyright, trademark or patent infringement claim made against you, and in the event of a claim, pays your defence costs along with any judgment incurred, up to the policy limits.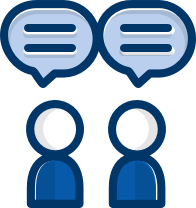 Need advice? Get in touch.
Complete our enquiry form
Get in touch

Experienced
We have been providing insurance solutions for commercial and personal clients since 1960.

Our Network
Membership of the Willis Towers Watson Networks gives us access to leading insurers globally.

Dedicated Claims
We pride ourselves on the level of personal service which extends to our dedicated claims service.