We can advise on Research & Development insurance, accessing specialist underwriters to ensure your research is adequately covered in the event of a loss.
The research and development sector is both innovative and fast moving, with new and existing companies continually enhancing products and developing new solutions.
Given the nature of Research & Development, standard property and business interruption insurance will not suffice to mitigate risks, as there may be no reduction in revenue or profit, which generally triggers a loss.
If you are not adequately insured and your product does not reach its timeline, your loss of market share could prove disastrous for your company.
We recommend taking out specialist R&D insurance cover to ensure you are properly insured and that any funding is protected, along with income you have expended on research and development.
This will provide cover for expenditure, income, committed costs, increased cost of working and property, ensuring you are able to continue with your R&D activities, with the necessary level of funding, and eventually bring your product to market.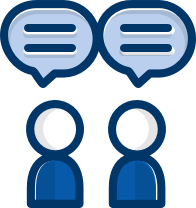 Need advice? Get in touch.
Complete our enquiry form
Get in touch

Experienced
We have been providing insurance solutions for commercial and personal clients since 1960.

Our Network
Membership of the Willis Towers Watson Networks gives us access to leading insurers globally.

Dedicated Claims
We pride ourselves on the level of personal service which extends to our dedicated claims service.