We are specialists in arranging bespoke insurance to meet the needs of social welfare organisations and charities, including shelters, hostels and rehab centres.
Social welfare organisations and charities, such as shelters, hostels and rehab centres providing emergency accommodation are a specialist area with specific needs, calling for an insurance broker with an in-depth knowledge of the sector and the specific risks faced.
Should alternate accommodation be required, we can cover:
Flood
Fire, and smoke damage
Any severe damage caused by criminals entering your home
Subsidence
Severe structural damage that may have been caused by a storm
Burst water pipes, and severe leaks
We have many years' experience advising such organisations and arranging bespoke policies with leading and specialist underwriters to meet specific demands.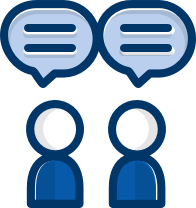 Need advice? Get in touch.
Complete our enquiry form
Get in touch

Experienced
We have been providing insurance solutions for commercial and personal clients since 1960.

Our Network
Membership of the Willis Towers Watson Networks gives us access to leading insurers globally.

Dedicated Claims
We pride ourselves on the level of personal service which extends to our dedicated claims service.