If your organisation has directors, officers or trustees, you should consider taking out trustee indemnity insurance.
This type of insurance covers the legal costs of defending a trustee against disqualification, investigation or extradition proceedings, and protects the trustee's personal wealth.
No matter what your good intentions, allegations of negligence could be made against officers or trustees of your charity, during or after the time they work for you, and without the necessary insurance in place, this could cost many thousands of pounds in legal fees, expenses and compensation.
Trustee indemnity insurance provides the peace of mind that your trustees are totally protected in the event of a claim, and their personal assets are not at risk.
We will take the time to get to know your organisation and will clarify the different types of cover available to you, explaining their benefits and exclusions.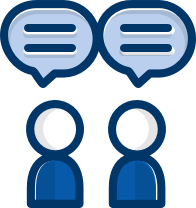 Need advice? Get in touch.
Complete our enquiry form
Get in touch

Experienced
We have been providing insurance solutions for commercial and personal clients since 1960.

Our Network
Membership of the Willis Towers Watson Networks gives us access to leading insurers globally.

Dedicated Claims
We pride ourselves on the level of personal service which extends to our dedicated claims service.