Skip to content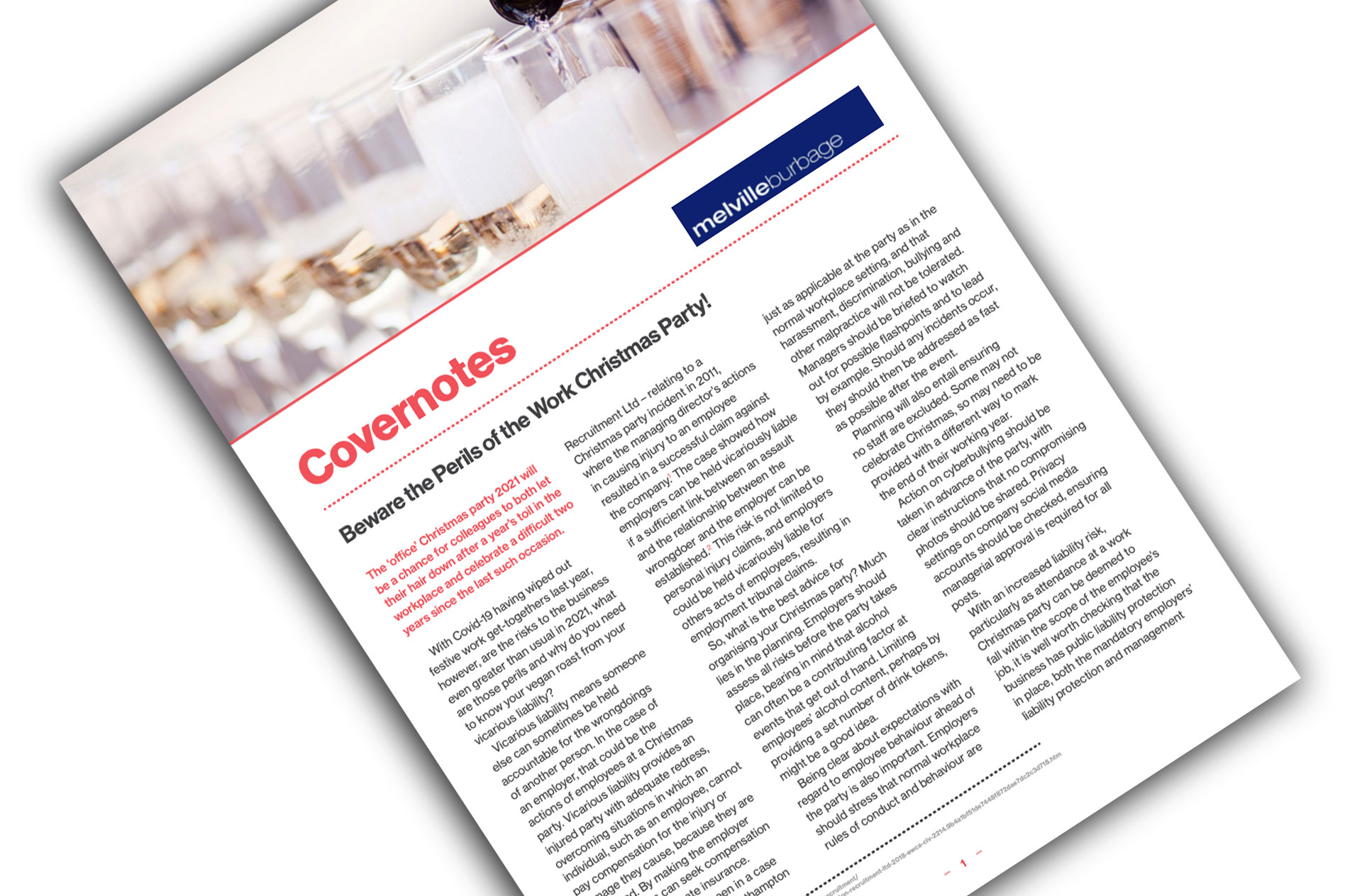 13th November 2021
Winter 2021 Covernotes Newsletter
Our latest customer newsletter is available for download.
This seasons Covernotes focuses on the following topics:
Beware the Perils of the Work Christmas Party!
Don't Take a Festive Break From Food Hygiene Controls
Resolve to Check Your Rebuild Costs are Accurate
Will Inspectors Feast on a Plant-based Defect Diet This Winter?
Understand Where Commercial Fleets Sit Within Rule H1
Festive-themed Insurance Rib-ticklers
Click here to download our latest Newsletter.