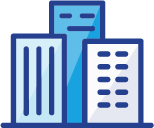 Commercial
We work hard to understand the nature of your business and risks to which you may be exposed to, enabling us to advise on the right level of cover most suited to your business.
Find out more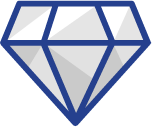 Private Clients
Whether you are looking to insure valuable assets, such as jewellery, art or antiques or a high value main residence, we can arrange comprehensive cover insuring you against risks.
Find out more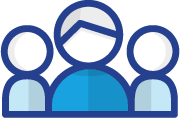 A dedication to delivering the best service.
Andy Johnson, Financial Controller, Pretty Green Ltd
"Melville Burbage have given us a seamless service that is not only professional but also provides a personal touch. We highly recommend them as being integral to our business in the demanding retail industry and where insurance is concerned, we feel in safe hands. They are a team of highly experienced consultants and have understood our needs and requirements from day one."
Nick Coker-Davies, Director, eSOURCE Ltd
"Melville Burbage have looked after our commercial insurances for the past ten years, always never losing sight of each individual case, some by their very nature going back some time. Melville Burbage are attentive and competent with an excellent knowledge of their industry. We would only be too happy to recommend this firm to any other company and wish them every success in the future."
Angela Rosier, Director, Gekko Partners Ltd
"Melville Burbage have been providing Gekko with end-to-end solutions for the past eleven years and we have always been delighted with the level of service we've received. Enquiries are dealt with speedily and their professionalism in all aspects has been second to none and we envisage a continued working relationship for many years to come."
An Independent Insurance Broker serving commercial and private clients across Berkshire, Hampshire and the UK.
We have been providing insurance solutions for a diverse range of private and commercial clients since 1960.
Our consultative approach to insurance and risk management allows us to identify the specific exposure you face, resulting in the delivery of an appropriate and tailored insurance policy.
With a particular expertise in technology, life sciences, social welfare and construction industries, we are confident we can meet all of your insurance needs.

Experienced
We have been providing insurance solutions for commercial and personal clients since 1960.

Our Network
Membership of the Willis Towers Watson Networks gives us access to leading insurers globally.

Dedicated Claims
We pride ourselves on the level of personal service which extends to our dedicated claims service.