Skip to content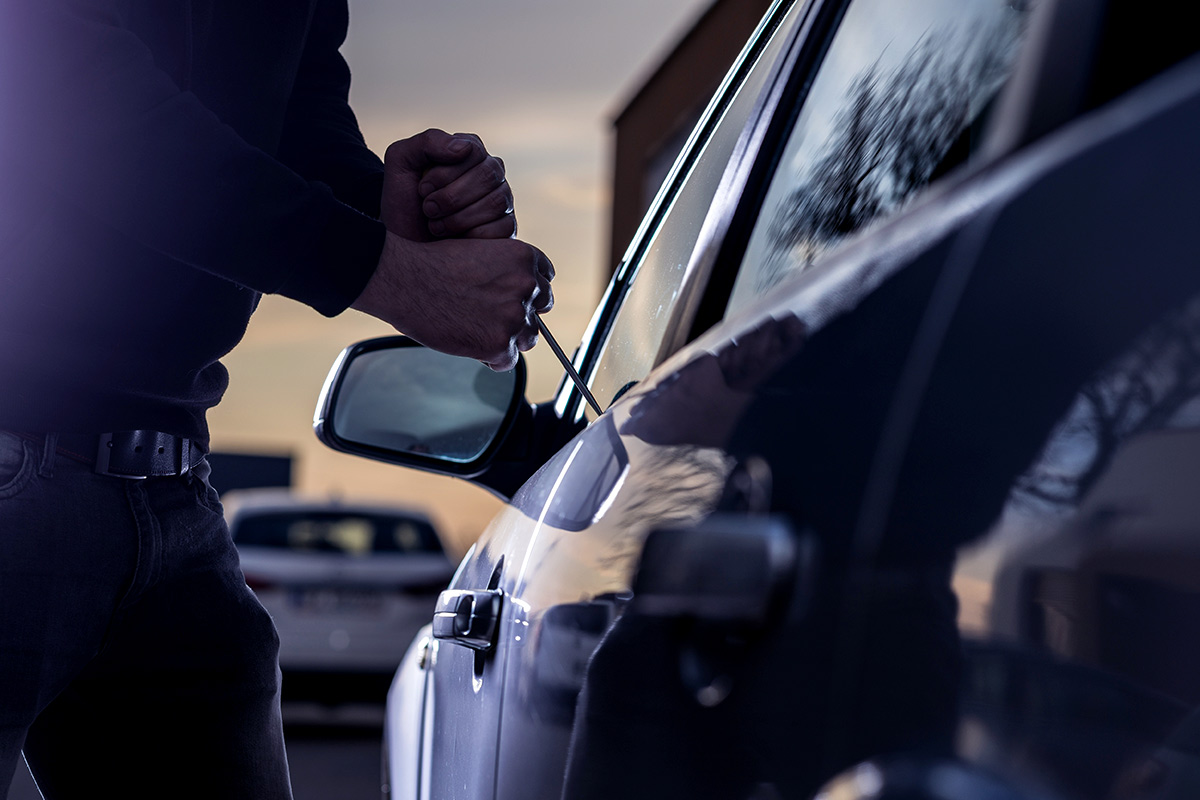 31st October 2023
Car theft up in the UK, with Fiestas and SUVs most at risk
Car theft rose by 29% between September 2021 and 2022, according to the Office for National Statistics (ONS), with the trend continuing in 2023, as the cost of living crisis intensifies and more people turn to crime. Here, we look at some of the facts and figures, seeing which cars are being stolen and what you can do to protect your vehicle.
Fiesta most stolen car in 2022
The Ford Fiesta was the most stolen car in 2022, with thefts increasing 53 per cent on the previous year. DVLA figures reveal 5,979 Fiestas were reported stolen, which means a Ford Fiesta was stolen, on average, every 88 minutes.
It's anticipated this figure will rise in the future, with vehicle security experts warning that Ford's decision to stop manufacturing Fiestas in June 2023 could spark an increase in demand for second-hand car parts, leading to an increase in thefts. Certainly, following this announcement, the value of second-hand Fiestas rose almost instantly. Owners have now been warned to be 'on their guard', as Fiestas become a hot target for car thieves in the coming months and years.
SUV's in second place
As criminals continue to target high-value SUVs, the second most stolen car in 2022 was the Range Rover, with 5,533 vehicles reported by police to the DVLA. Compared to the year before, this represents a 47 per cent increase, and Land Rover Discovery thefts also rose by more than half. Car theft experts, Tracker, said that, according to its records, Land Rover models represented the five most-recovered cars, with hybrid vehicles also providing rich pickings for criminals. There was also a sharp rise in Lexus thefts, with the Lexus RX 450h entering the 'most stolen' list for the first time ever and expected to stay there.
Second hand car market
It's not just premium and nearly new cars that are being targeted by thieves. Supply issues in the new car market over the last two years and an ongoing lack of parts for new car manufacturing, especially microchips, has boosted demand in the second-hand car market, providing a further opportunity for car thieves.
Just over 72,000 vehicles of all types were stolen in the 12-month period up to September 2022 and there was also a 14% rise in vehicle crime of all types, including 391,613 cases of theft from the inside of cars and vans.
Lack of vehicle parts leading to crime
The shortfall in vehicle parts supply has also hit the service, maintenance and repair sector, creating another opportunity for car thieves, and 2022 saw a boom in 'chop-shops', where stolen vehicles are stripped down for their parts, which are sold on the black market. Police uncovered at least 32 'chop-shops' in 2022.
Types of theft
According to the AA, older cars are being targeted by thieves using 'smash and grab' techniques, while more modern vehicles are stolen by professional gangs using keyless technology to steal cars from owners' driveways.
The number of vehicles stolen via keyless car theft and 'relay attack' continues to increase, providing a challenge for manufacturers. From 2021 to 2022, the number of vehicles stolen without using the owner's keys increased by 93 per cent.
How to protect your vehicle
Here's a list of do's and don'ts to help you protect your vehicle from car thieves:
• Double-check your car is locked before walking away – thieves can jam the signal between the key and your car. Just because you've pressed the lock button, doesn't mean it's actually locked..
• Park in a well-lit area with lots of other cars and don't display any belongings
• Invest in vehicle security – items such as steering wheel locks are cheap to buy and a great deterrent. Wheel clamps and a pedal box over the foot pedals are also very effective.
• For vehicles with keyless entry, always keep your keys in a Faraday pouch at home, so the signal cannot be intercepted.
• Use CCTV or a smart doorbell if you park on your driveway and, if you can, always use your garage for overnight parking.
• Put your key 'to sleep' when not being used, usually via the infotainment screen or key fob.
• Don't assume the manufacturer's immobiliser or tracking device will protect your car, you may need to invest in an electronic immobiliser or after-market tracking device for further protection.
Talk to Melville Burbage
With car crime on the increase, it's essential you also have the correct level of motor insurance in place, providing protection should the worst occur and your car is stolen or damaged. With access to all the major insurers, we can source the optimum solution for your needs, ensuring you are appropriately insured and, in the event you need to make a claim, we can also help to process your claim and reach speedy settlement. Please get in touch to discuss your car insurance please call 01635 43880 or email: info@melvilleburbage.co.uk