We offer expertise in environmental risks insurance: helping you to identify potential risks, providing the necessary cover and advising on clean-up and damage limitation.
The field of environmental risk is fast moving, requiring continual compliance with new legislation and regulations, and carrying strict penalties for non-compliance.
Inadequate insurance could damage not only your organisation's finances, but also your reputation with both the media and public.
We can review your current circumstances ensuring complete protection or can source a comprehensive insurance solution provided by a specialist underwriter and niche provider.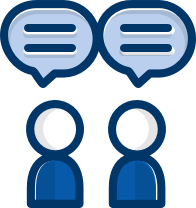 Need advice? Get in touch.
Complete our enquiry form
Get in touch

Experienced
We have been providing insurance solutions for commercial and personal clients since 1960.

Our Network
Membership of the Willis Towers Watson Networks gives us access to leading insurers globally.

Dedicated Claims
We pride ourselves on the level of personal service which extends to our dedicated claims service.