We offer expertise in arranging professional indemnity and liability insurance, particularly in the technology and life sciences industries, protecting your legal liability should you need to compensate any third parties.
This insurance provides cover in the event that legal action is taken out against you by a dissatisfied client, who claims to have suffered injury, damage or financial loss as a result of your professional negligence.
We have arranged professional indemnity insurance for many clients over the years, particularly those in the technology and life sciences industries, and have extensive experience in this field, giving you peace of mind that we will provide the right level of cover for your business.
We can advise on the level of indemnity cover you need to have in place, along with any public, product or employers' liability or directors' and officers' liability insurance, providing a solution that is tailored to your specific requirements.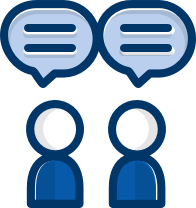 Need advice? Get in touch.
Complete our enquiry form
Get in touch

Experienced
We have been providing insurance solutions for commercial and personal clients since 1960.

Our Network
Membership of the Willis Towers Watson Networks gives us access to leading insurers globally.

Dedicated Claims
We pride ourselves on the level of personal service which extends to our dedicated claims service.